Day 6; Thursday, 25 July 2019
Tenants Harbor
Updated: 19 July 2019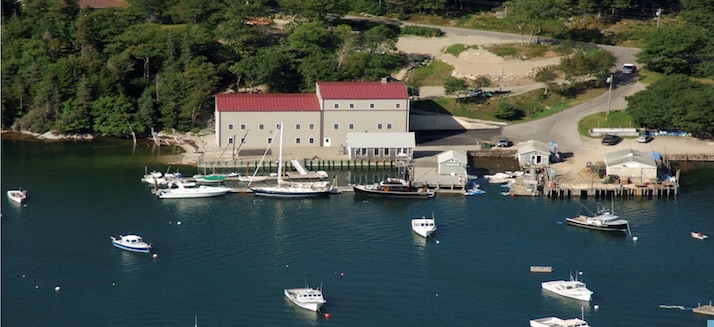 Tenants Harbor Boat Yard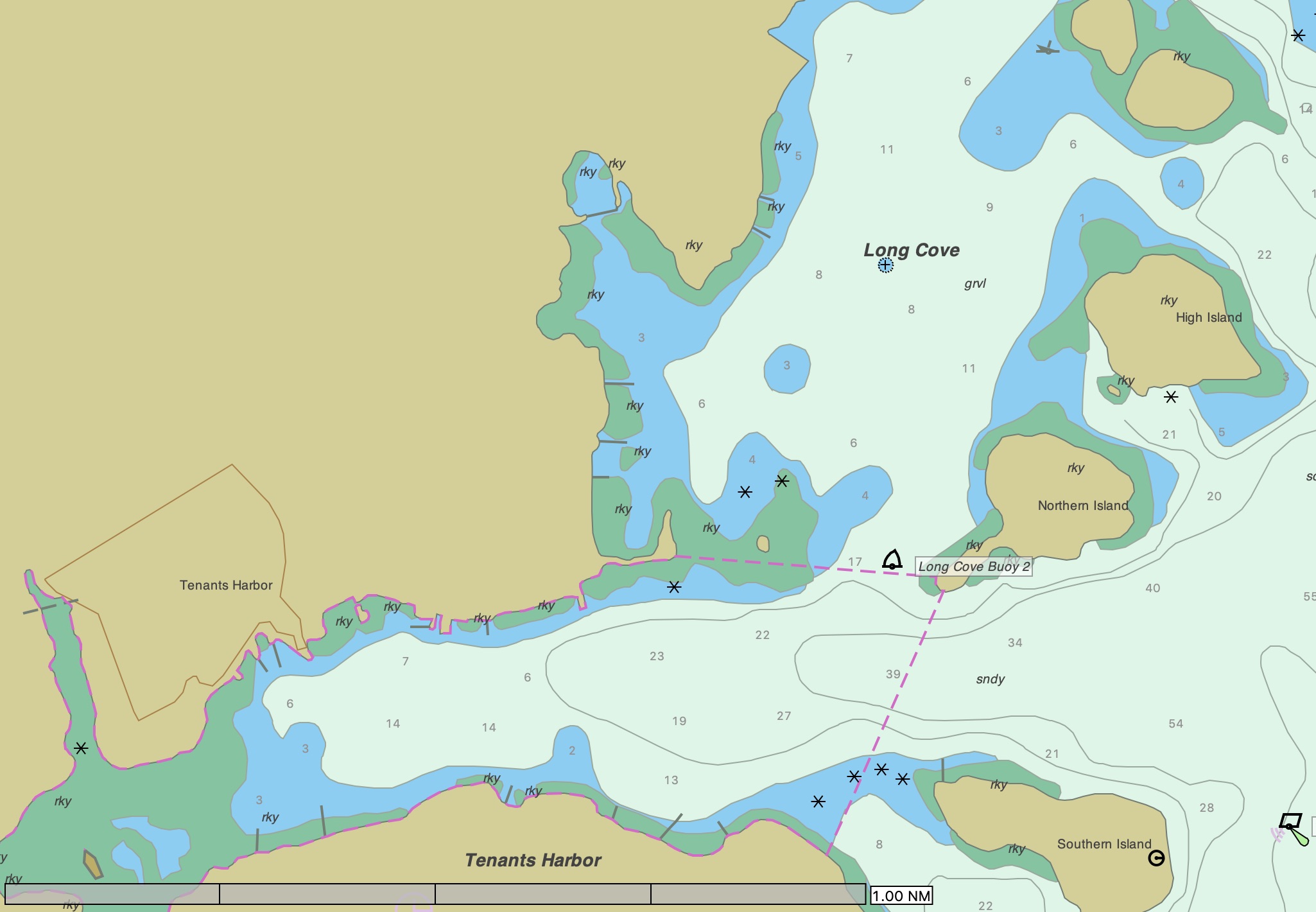 Tenants Harbor Chart
Port Captain:
Cruise:
Navigate from Pemaquid to Tenants Harbor
Venue:
Tenant Harbor Boatyard boat shed
Activities:
Appetizer competiton. The details to be announced at Registration 20 July.
Local Knowledge
Moorings:
This is primarily a working harbor and moorings are scarce
Moorings are available from two sources:

Tenants Harbor Boatyard

Has a Limited number of moorings available
Mooring reservations may be made through Dockwa - After 0800 15 May

Cod End;

Contact: Susan Miller; smbc87@gmail.com; 207-596-6317 (phone or text)
Has 7 - 8 moorings available.
Susan needs to know your draft as some of her moorings are at the shallower part of the harbor.
Note Cod End as a business entitiy ceased operation in 2013; the property is leased out to Lukes Lobsters & the Tenants Harbor Fishermans Co-op. The Co-op does not sell fuel or allow tie-ups except for dinghy's going in to eat at Lukes
Anchorage
NO anchorage is available within the main harbor due to increased commercial traffic.
The adjacent anchorage is in Long Cove to the west of Northern and High Islands just outside the harbor to the north.
Navionics charts for Long Cove show 9' to 11' depths.
Available area to anchor is limited by some permanent moorings.
The harbormaster says those areas have good holding and are safe except in strong northerly winds.
The tides run about 9.3 feet flood to ebb in late July, so be mindful you haveenough depth, swing and scope if you chose to anchor.
Dockage
Tenants Harbor Boatyard; https://tenantsharborboatyard.com/

Has limited dockage available
$2.50 / foot for no power
$2.75 / foot for 30A power
$3.00 / foot for 50 A power
Diesel, gas, ice, water and dingy space is available
The low tide depth along the dock is 7 ft
Parking is available for those who might be attending in vehicles. Contact Yard Manager
Contact: Cullen Teel, Yard Manager, info@tenantsharborboatyard.com; 207-372-8063

Cod End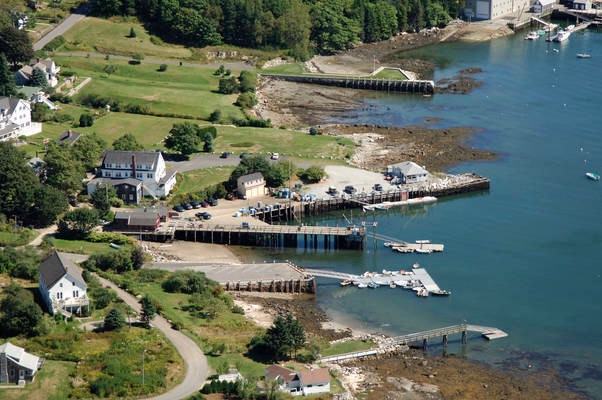 Tenants Harbor Cod End pier and work float. Note public / fishermens float is below this in photo
| | | | |
| --- | --- | --- | --- |
| Almanac | | | |
| Tenants Harbor: Thursday, July 25 | | | |
| Tides: | H | 0520 | 8.5 |
| | L | 1125 | 1.2 |
| | H | 1748 | 9.2 |
| Sunset: | 2010 | | |